I am sorry that so many of my posts have been about giveaways lately, but there are so many lovely giveaways going on right now! Here are a few more that I am entering today:
Kelsey over at
A Ray of Sunshine
is hosting another fall giveaway (
here
is the link to her first fall giveaway). This week the prizes are:
This pair of earrings
and this set of three lovely hair pin trio.
The next giveaway is over at
Giveaways of Blessing
. The winner will receive this lovely clutch made especially for this giveaway:
Some new prizes have been added to Lily's giveaway over at
Belle Fleur Photography
, so be sure and check that giveaway out, as well!
Now, on to the 31-Day Challenge. I didn't have time to post a photo yesterday, so here are days 16 and 17:
Day 16 - A Photo of Your Parents
These are my favorite parents in the whole world. :) True, they are my only parents, but if I could pick my parents I would choose them.
Day 17 - A Photo Involving Street Lights
Since I live in a little town, we don't have any street lights that I can take a photo of. So, I figured these lights would count.
These are lights above the screen at the drive-ins.
And now, just to leave you with some cuteness:
(I am entering this photo in two photo challenges)
Theme: Something Sweet (hey, babies are pretty sweet!)
Theme: Something you love.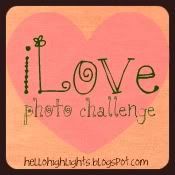 Hope you have a good day!